FAIR DEDTALS/ FACTSHEET
Official Fair Name:
The 21st China (Guzhen) International Lighting Fair
Dates: 18~21 March,2018 
Exhibition Space: Over 1,500,000 sqm in total
Location: Guzhen, Zhongshan, China
More Details
Why Guzhen?
China's Lighting Capital
Over

20,000

registered lighting enterprises
Capturing

70%

of China's lighting market
Selling lighting products to over

200

 countries
Total amount of export USD

500

million
  More Details
Why Guzhen Lighting Fair?
With the strong support of China Association of Lighting Industry (CALI) and the local government, Guzhen Lighting Fair has been successfully held for 20 editions over the past 18 years in Guzhen.
810
Exhibitors
100,000
Buyers
More Details
Fair updates
Visitor pre-registration is available now .Every buyer can freely visit the 21st China (Guzhen) International Lighting Fair and Guzhen Lighting Manufacturing, Supply & Services Expo during 18~21 March ,2018.
Hosted Buyer Program is tailor made for the VIP overseas buyers to have a VIP experience including free accommodations, free pick-up & drop-off transportation from airports and meet with the best and most senior suppliers in China.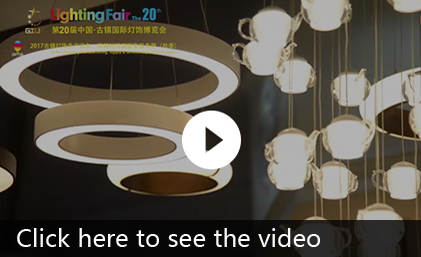 Marketing Contact
Shay Gao
T: 86-021-3339 2408
E: Shay.Gao@ubmsinoexpo.com
Travel Information
Karmen Wu
T: +86 760 22353188 ext. 8025
E: Karmen.Wu@glexpo.com.cn