Breaking News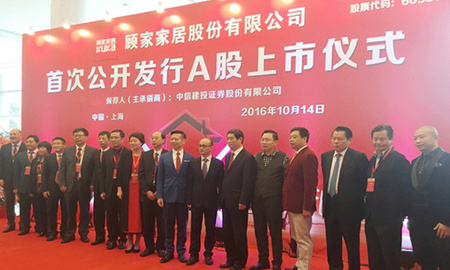 KUKA HOME listed in Shanghai Stock Exchange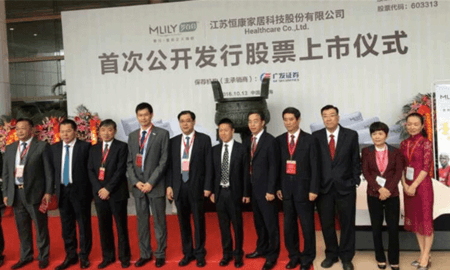 Healthcare Co., Ltd. listed in Shanghai Stock Exchange
IAFP News
Young & Design sponsored by GDAMILANO Young & Design, a competition sponsored by GDAMILANO magazine, which is owned by Giga Publishing, aims to provide greater visibility to young designers.

Bulgarian designers participate in Milan's HOMI fair Ten Bulgarian designers from the Cherga Group participated in this year's edition of the specialised HOMI fair in Milan. The fair is held at the end of January and showcases products for the interior, decoration, accessories and garden furniture sectors, and more.

Ekin publishing group co-operates with MOSFED Celebrating its 25th year next autumn, Ekin Publishing Group is a veteran publisher of Turkish B2B magazines covering the furniture and furniture supply industries. The group publishes Mobilya and Furniturk magazines and organises projects and events for both national and international markets.
Market News
Alibaba aims to help marketers' omnichannel efforts

Oct 21, 2016

Assisting brand marketers—retailers, in some cases—in their initiatives to grow their omnichannel business will be a major part of Alibaba Group's growth strategy, according to a letter to shareholders from CEO Daniel Zhang. "From our perspective, the most important opportunity on the horizon is not growing online sales in isolation but rather helping traditional retailers upgrade into ...

Furniture importer pays $1.5M In FCA duty avoidance case

Oct 20, 2016

An importer of furniture sold for student housing has agreed to pay $1.525 million to settle a civil False Claims Act suit alleging it conspired to make false statements to avoid paying duties on wooden furniture imported from China, the U.S. Department of Justice announced Friday. The DOJ said Daniel Scott Goldman and two entities he controlled through a series of limited liability companies a ...

China's economy stabilizes with better quality

Oct 19, 2016

China's economy grew 6.7 percent in the third quarter of 2016, holding steady from the second quarter and fueling hopes that the Chinese government will achieve this year's GDP target. The figure, released by the National Bureau of Statistics (NBS) on Wednesday, remained within the government's targeted range of between 6.5 and 7 percent for 2016. On a quarterly basis, the economy ...