Breaking News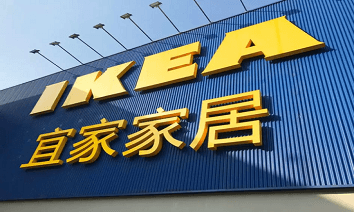 Ikea Plans €5.8bn Real Estate Investment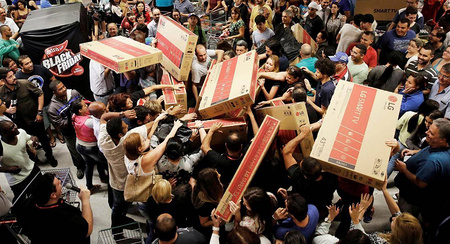 Chinese Consumers Behind Double 11-Singles Day Shopping Festival
IAFP News
Young & Design sponsored by GDAMILANO Young & Design, a competition sponsored by GDAMILANO magazine, which is owned by Giga Publishing, aims to provide greater visibility to young designers.

Bulgarian designers participate in Milan's HOMI fair Ten Bulgarian designers from the Cherga Group participated in this year's edition of the specialised HOMI fair in Milan. The fair is held at the end of January and showcases products for the interior, decoration, accessories and garden furniture sectors, and more.

Ekin publishing group co-operates with MOSFED Celebrating its 25th year next autumn, Ekin Publishing Group is a veteran publisher of Turkish B2B magazines covering the furniture and furniture supply industries. The group publishes Mobilya and Furniturk magazines and organises projects and events for both national and international markets.
Market News
SOGAL Listed as the Top of Double 11 Home Furnishings Sells with Its Wardrobes and Cabinets

Nov 15, 2018

At 4:00 on November 11, the Tmall "Double 11" Global Carnival officially came to an end in 2018. The performance of the home industry is eye-catching. In the newly released list of TOP10 home improvement furniture, Sogal, the leading company in the custom home industry, is figured as the tops of the list; many home brands ranked among the "100 million clubs" and continue to break records in terms ...

German Home E-commerce 'Westwing' Opens A Pop-up Store in Milan

Nov 15, 2018

Westwing Group AG, the German home and lifestyle online shopping club operator, opened its first offline store in Italy on September 13th in Milan, in the Luisa Beccaria showroom at 9 Via San Carpoforo. More than 300 square meters, will continue to open in the form of a flash shop until January 13, 2019.  Westwing Group AG was founded in Germany in 2011 by Delia Fischer and four other co-f ...

KUKA Home: Plans to Acquire Quanzhou Xibao Home Controls for 424 Million Yuan

Nov 14, 2018

In the past year, the acquisition of KUKA Home has accelerated. On November 13, KUKA Home Co., Ltd. (hereinafter referred to as "KUKA Home") announced that it intends to obtain 51% of the shares of Quanzhou Xi Bao Home Technology Co., Ltd. (hereinafter referred to as "Xi Bao Home" for RMB 424 million through equity transfer and capital increase. )  Acquisition of Xi Bao Home to make up for the ...