At the ensuing "Lighting e Fair Entry Ceremony for Above-scale Enterprises in Guzhen", the head of operations at denggle.com, introduced the function of the website; guests experienced online exhibition and other services.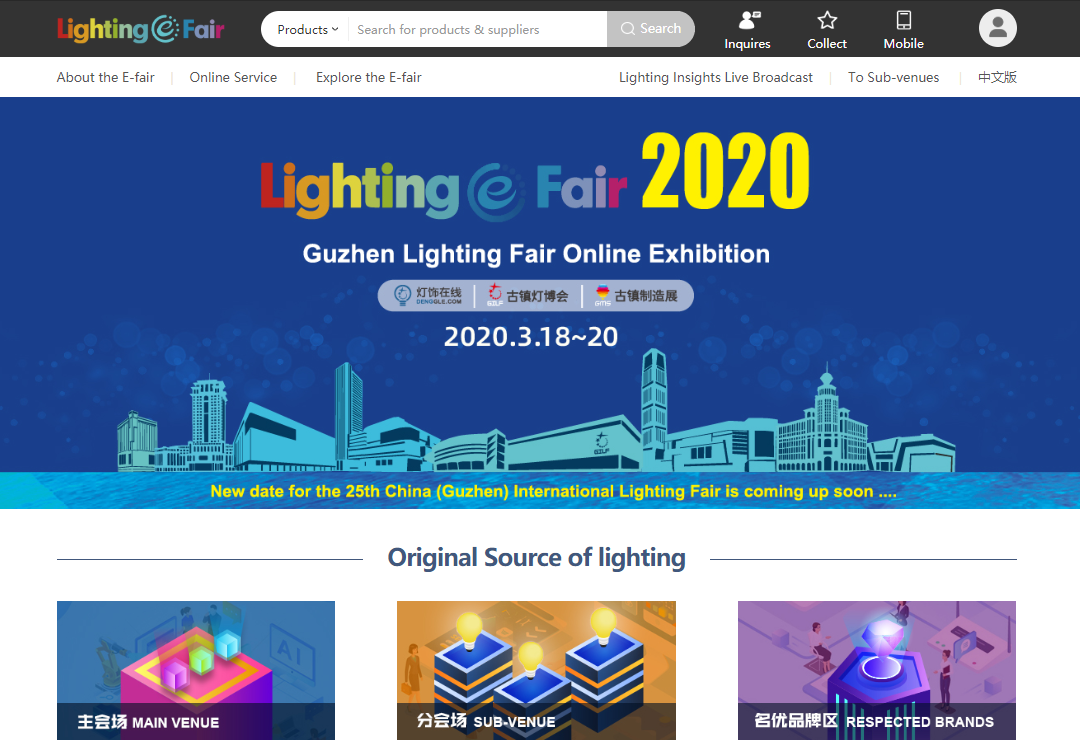 Internet + exhibition: Innovative cloud exhibition energizes spring feast
Denggle.com is an online-offline integrated B2B website built by Guzhen Lighting Fair based on the source of lighting-Guzhen.
Here exhibitors and purchasers gather online by mobile phone or computer and participate in the fair in forms such as website surfing, live streaming and forum without going out. The platform can meet business needs such as investment promotion, product selection and technical exchange. The convenience and efficiency of the online fair will offer exhibitors and visitors a different interactive experience.

So far over 3,000+ top lighting manufacturers have moved into denggle.com. These enterprises include Huayi, Kinglong, Comely, Summer, Dongyundaguan, Raynice, DL, Paul Tisha, Chuang Li Te, zuoxiang, JustFor, Bossile, easylink, Jibo LED, SSMM and Tangqing, covering eight industrial sectors: interior decorative lamps, home lighting, commercial lighting, LED lighting and technology, outdoor lighting, special lamps, equipment and processing technology, and materials.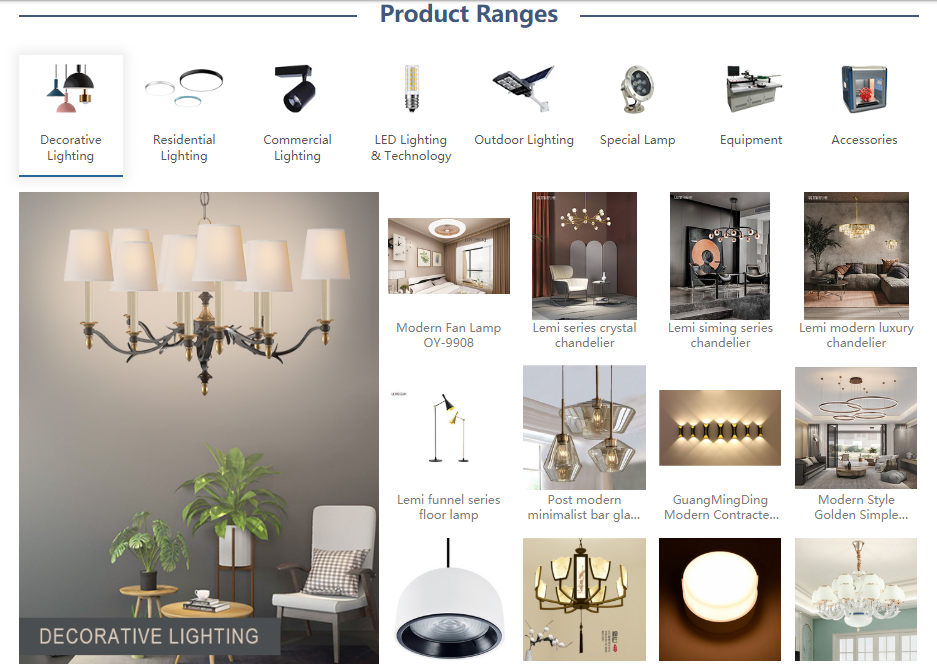 Multifunctional systems promote business cooperation

Through big data screening on denggle.com, Lighting e Fair 2020 recommends products to users and configure inquiry systems. If a buyer likes a product, it can make an inquiry on the product page and communicate with the manufacturer without any difficulty.

Besides, to further facilitate buyer-manufacturer cooperation, Lighting e Fair 2020 has launched a new inquiry system- EZBuy that assigns specialists to search the most appropriate manufacturers from around the world to match with buyers and free them from the worry for product selection. Besides, through precise matchmaking, it helps suppliers reduce cost, improve efficiency and solve the difficulty in finding buyers.

New business model:live streaming, zero obstacle to online exchange

Apart from online negotiations between suppliers and buyers on Lighting Insights, visitors or exhibitors can participate in live streaming purchase, meetings and forums presented by the hosts. From March 18 to 20, through software like Tik Tok and WeChat applet, visitors can follow anchors' steps into stores in Star Alliance and Huayi Plaza (sub-venues) to get a glimpse of new best-sellers picked by the hosts, and experience the tremendous strength of brands.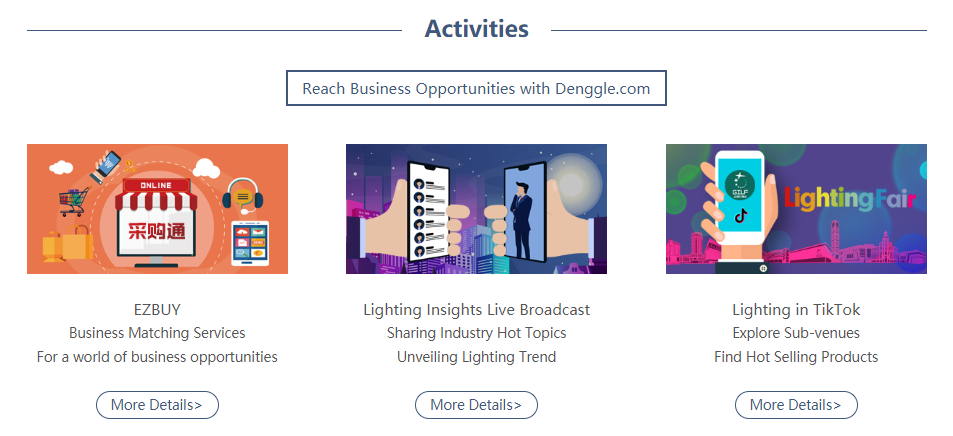 Online forum-Denggle Online, in association with the Committee of Semiconductor Lighting Technology and Application, China Illuminating Engineering Society and the Shenzhen Lighting and Display Engineering Industry Association, invited Dr. Shao Jiaping from Osram, Dr. Huang Feng from Signify, Seoul Semiconductor Vice President Wu Sen and other industrial experts to look into the future of global lighting amid the epidemic.

Besides, Lighting Insights invited Prof. Lyu Jiadong from the Electric Light Source Center of Southeast University to give a lecture entitled "Key Production Technology and Equipment of Large-power UV Germicidal Lamps". He will discuss the hot issue concerning the boom of UV germicidal lamps amid the epidemic with industry insiders, to provoke new thought on the lighting industry and capture new industrial opportunities.

Lighting e Fair 2020 will also interact with 1688.com by exposing new trends and characteristic new products of 120 selected exhibitors, to expand the scale of the online fair.

Guzhen has upheld innovation spirit. Lighting e Fair 2020 will deliver a professional exhibition online in an innovative way.It is believed that the combined promotion and display of the "information scene" will help brands come back soon after the epidemic and play a positive role in promoting industrial transformation.
Source:denggle.com